Looking for the best views in the Lake District can be difficult. Spending time searching then you see one you like. That one takes 3 hours to get to though… next. In this post, I am going to give you 5 of the best views in the Lake District. I am going to break it up into 3 sections. 2 that are short and easy to find (Park and you're there), 2 that may take a bit longer (30 mins to 3 hr), and 1 that is more of a long event/day hike (3+hrs).
I don't want to ramble on too much, you're here to plan a trip. let's get right into this post.
Easy Lake District Views
1. Honister Pass – Borrowdale
Honister pass is a stunning mountain pass. It is in the valley of Borrowdale, to Gatesgarth at the southern end of Buttermere. Honister pass has stunning views all the way through, the road is great to drive, there is a car park at the top of the pass at Honister Slate mine where you can pop in for a coffee or admire the scenery. The winding road sits in a huge bowl like valley and when you get out the other end, you have great views over Buttermere and surrounding fells. 
Location: Honister Pass, Keswick CA12 5XJ
2. Wastwater – Wasdale
Wastwater is a stunning lake in the western part of the lake district. This stunning 4.88km long lake is my favourite. It has stunning views (if you get the weather), and is also a relaxing place to be, Unless you get a flat tyre like I did the last time I was here. It has a real wild feel to it quite unlike any of the other valleys in the Lakes, with a sheer crumbling rock face that stands at 2,000ft tall towering over the lake its self. Wastwater is also the deepest lake in England at a staggering 258ft deep. At the top of the valley you have campsites, Wasdale Head Inn and a large carpark, plus public toilets.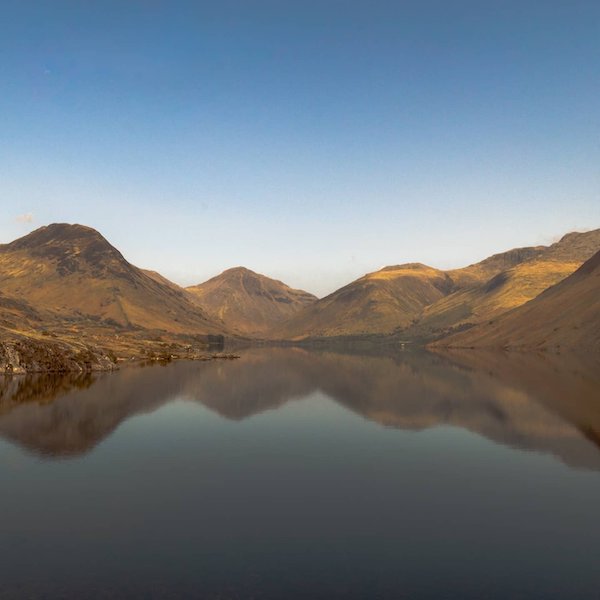 Location: Wast Water, Seascale
Medium Lake District Views
1. Gummer's How – Ulverston
Gummers how is a nice little hill walk in the southern Lake District (321m)? Although, not considered a Wainwright the views of this peak are ones you don't want to miss. The views over Windemere and looking over the Lake district Mountains are spectacular.
This is a 1.5-mile walk to the top from the main car park, so this won't be a long walk. Which is perfect for this section. Read about the Gummer's How walk. The car park is free as well which is always nice.
Location: Gummer's How, Ulverston
2. Cat Bells – Keswick
Cat Bells is a small (451m), but highly popular fall in the lake district. I believe this to be because of its accessibility and beautiful views of the summit. It is also a fun clime that doesn't take too long. It is located on the western side of Derwent Water. Wainwright said it is one of the finest family friendly hikes in the Lakes.
This walk is fairly easy, but a note on the final push to the top is that there is a little bit of scrambling and quite steep.
Location: Cat Bells, Keswick
Hard Lake District views
1. Great Gable – Wasdale
Great Gable is a fun, but challenging hike. It is so worth it though. It has stunning views over Wastwater, Scafell Pike and other western fells from the summit and also out over the coast towards the Isle of Man, It's an iconic mountain and one of the most striking forms in the Lake District. . I did this hike via Kirk fell (there are loads of routes up and its best to check before you go) it was amazing. I even had a cloud inversion on the summit.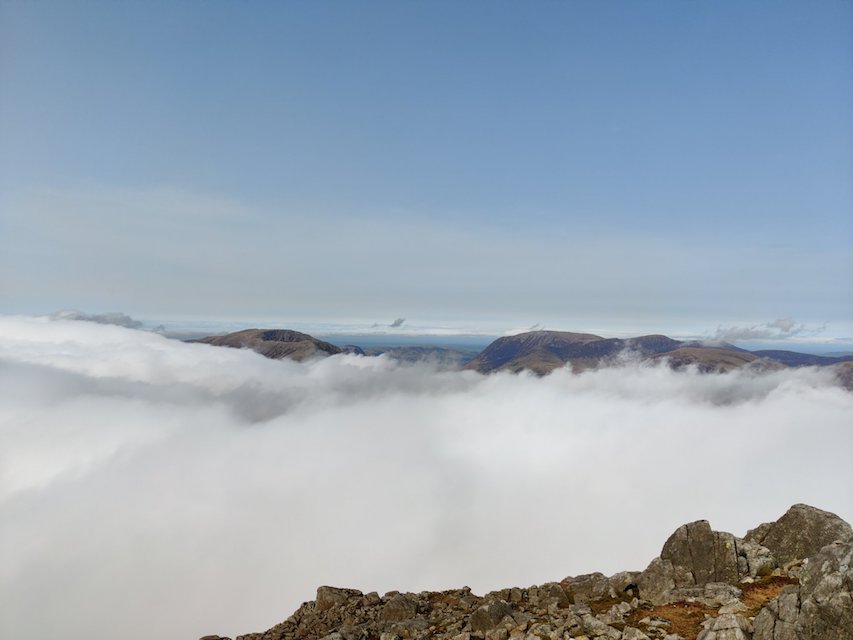 Great Gable is one of the largest in the Lake District standing at 899 meters above sea level.
Location: Great Gable, Seascale
ABOUT THE AUTHOR
Alex is the owner/ founder of OutdoorAscent.com.
He has spent a lot of time outdoors camping, climbing and hiking. He used to work as a barista and has a passion for making great coffee, especially when outdoors.
He writes about hikes, mountains, gear, and tips in his blog.